eInnoTech Consulting LLC
Capabilities Statement (DIR-CPO-4711)
An ever-increasing number of corporations use SecuRetain courses to enhance cybersecurity and compliance needs and accelerate employee professional and personal growth. Roles and responsibility based multi-domain training is the priority corporate requirement. The objective is to reduce the impact of cyberattacks and manage reputational and financial risks.
DIR Cooperative Contract and e-InnoTech contract no. DIR-CPO-4711
Explore Courses by Category
Functional
All your cybersecurity training needs under one roof.
Growth
Explore roles and responsibility based multi-domain training. Transform Cybersecurity through Sustainability
Industry
Transform e-learning to Address Real Learner Needs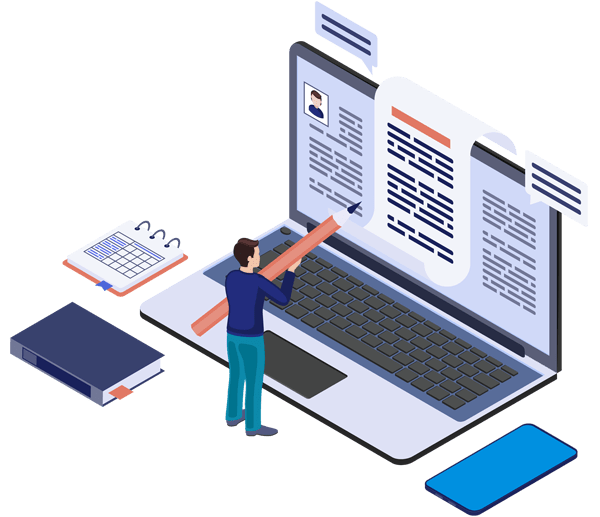 Who We Are
We are one-stop training solution for more than just Phishing Awareness, but also including compliance, cybersecurity, governance, risk management, fraud, and audit courses.
Our Mission
To provide a series of best practices, regulatory compliance, and framework-based courses under one umbrella, establishing robust employee awareness, retention, and sustainable program
Enquiry? Click here
Our Core Competencies
Training personnel to solve challenges and deliver secure and compliant results for employers and the public.
Transforming your organization's ability to learn through dynamic and versatile training to bring ultimate competitive advantage and knowledge.
User-friendly courses for employees and competent tracking system for the organization to monitor the progress.
Customize your cybersecurity courses to reflect your policies, procedures, and guidelines.
Custom e-learning courses development
Course licensing and course customization
Modify courses to include corporate policies and procedure references
Knowledge check questions in each course can be customized as per the request
Custom e-learning courses For Corporates clients
Avail customized courses unique to your organization and skill requirements, geared towards DIY competencies
Kickstart learning & digital transformation of your inhouse courses
Adopt data and analytics-driven, personalized learning for simplified, seamless experience
Courses can be availed through CAPP
Courses maintained and upgraded continuously as rules and regulations change.
Delivering content your learners need, when they need it, how they need it, wherever they are!
SecuRetain Difference
We truly believe that powerful & immersive learning experiences can change the face of your company, too.
Empower your enterprise with engaging learning experience as you leverage flexibility, customization , and hard insights in all learning and development effort.
Organizations, for the first time, can provide choice to employees to learn more than just phishing awareness. SecuRetain eLearning courses are much more than phishing awareness.

It includes end to end training in categories ranging from Cybersecurity, Risk Management, Compliance, Disaster Recovery, Fraud, Audit, Business Process, etc.
The training courses are categorized according to industry: Healthcare, Technology, Financial, Public Sector, etc.
The courses are dedicated to professional and personal growth and for organizations striving for employee retention and sustainability.

New courses are added every month to provide continuous learning and enhanced knowledge
The courses contain the most practical approaches, best practices, frameworks, and templates
The courses are highly interactive and contain assessment/exercises at each stage as well as the end of the course assessment
Courses provide continued professional education (CPE hours)
Courses are recognized and marketed by an organization, a world leader in quality testing and certification services (TIC)
Reseller
| Vendor Name | Vendor ID | HUB Type | Contact Name | Phone |
| --- | --- | --- | --- | --- |
| 3rd I Business Solutions Dba VertiSales | 1710868710800 | HUB | Gwen Mitchell | (832) 287-9949 |
| Follmer and Associates, Incorporated | 1270335022800 | HUB | Lyssete Follmer | (615) 766-3848 |
| Gladiator Consulting, LLC | 1811014454200 | HUB | Kristine Bryant | (512) 497-9696 |